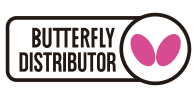 Active 19 Deluxe Table By Butterfly
Quality 8-wheel style rollaway for home use.
19mm playing surface
Protective, steel frame with magenta corner pieces.
Two separate halves Ð both halves fold for easy movement and storage.
Each half has four independent wheels.
Stores away using minimal space.
Includes a Butterfly Clip net and post set.